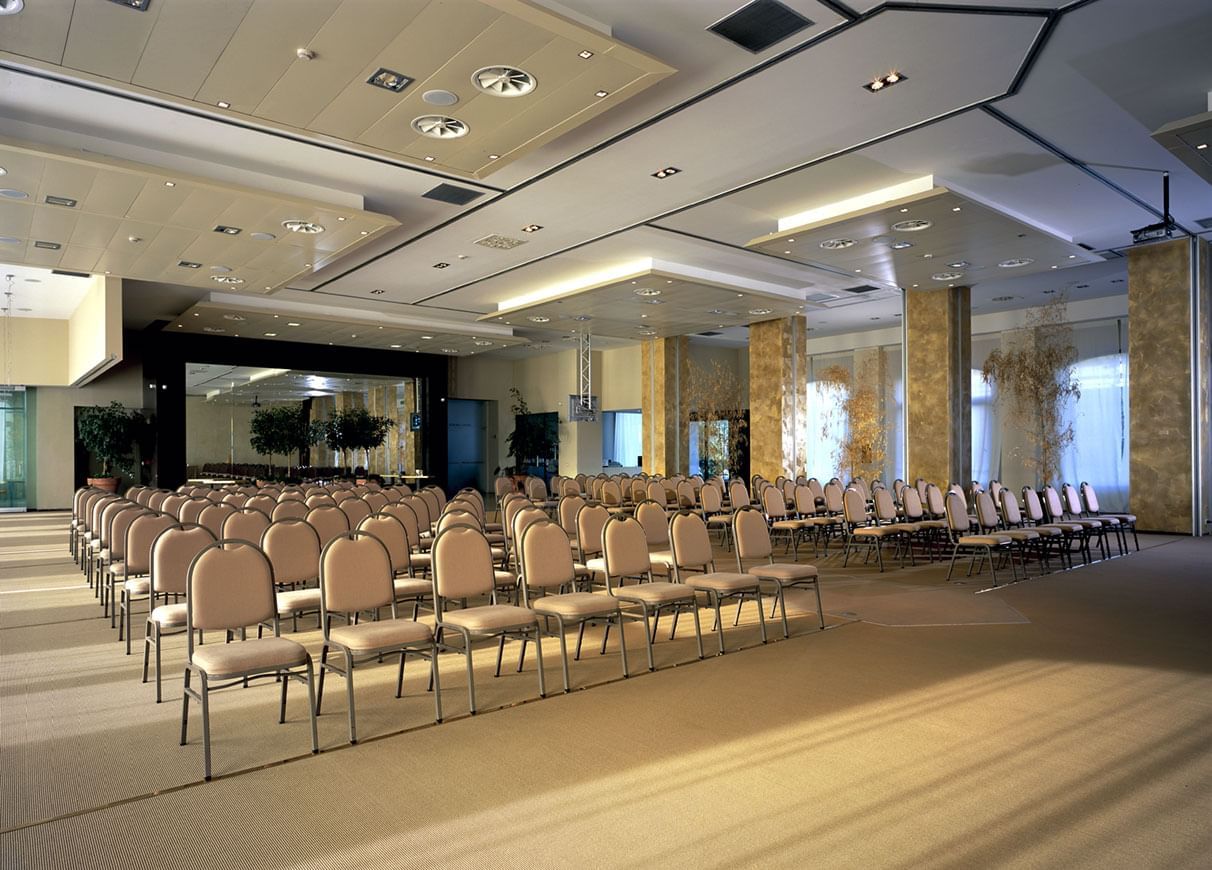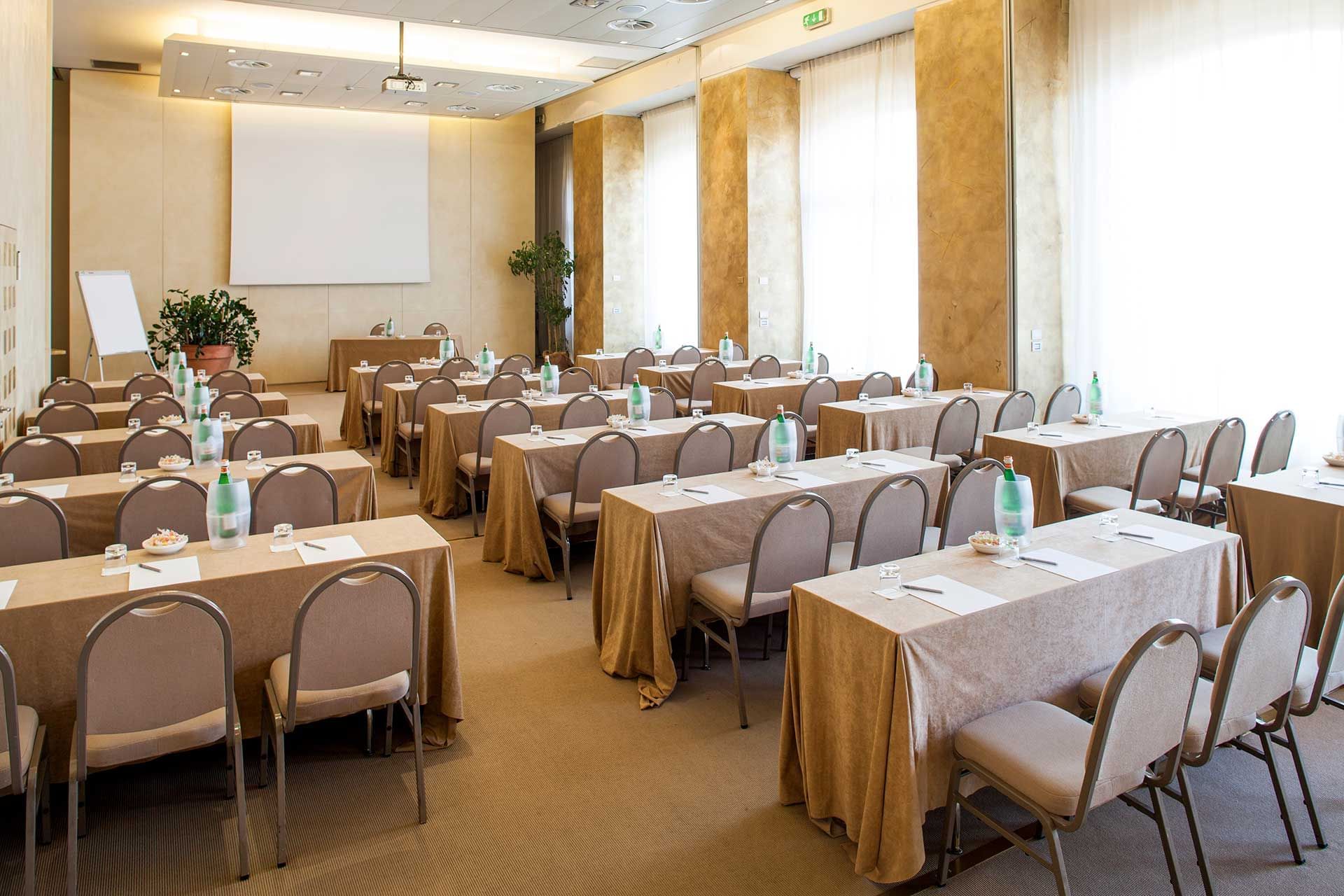 For more information and reservation, please contact us:
Cosmo Hotel Palace
A strategic location for meetings and events just 2 kilometres from Milan
With more than 900 square metres of floor space and the capacity to accommodate up to 900 people, Cosmo Hotel Palace is home to one of the largest and most technologically advanced conference centres in North Milan.
The 13 meeting rooms, which are modular and can be customised by means of movable partitions, make it possible to configure the right space for any type of event.
Thanks to the impeccable professionalism and support of the dedicated staff, every event will be a success.
The Conference Centre is spread over two floors. On the ground floor is the Costellazioni Assembly Room, with four-metre-high ceilings and plenty of natural light filtering through its large windows. It can be divided into up to eight meeting rooms and can accommodate up to 500 guests. On the lower level, the Divinità Assembly Room can accommodate up to 400 guests and can be divided into five meeting rooms.
Guests also benefit from the additional convenience of free parking for up to 200 cars and a parking area for buses.
The venue's proximity to the main roads in the area (Autostrada A4 Milan-Venice motorway, Autostrada A51, and Autostrada A52) makes Cosmo Hotel Palace easily accessible and well connected to the cities of Milan and Monza, as well as to the Milano Centrale and Sesto FS railway stations and the airports of Linate, Malpensa, and Orio al Serio.
layout and arrangements

FLOOR
THEATER
CLASSROOM
U-SHAPE
BANQUET
Costellazioni plenary meeting room
Sole plenary meeting room
Argento plenary meeting room
Divinità plenary meeting room
Fortuna plenary meeting room
Costellazioni Conference Venue
Located on the ground floor and characterised by a contemporary, elegant, and professional design in neutral tones, this space is a jewel of architecture and technology.
details
Divinità Conference Venue
In addition to the Costellazioni Conference Venue, the lower floor houses the Divinità Assembly Room, which covers 400 square metres and is also equipped with movable partition walls to divide the space into up to five independent meeting rooms.
details
Corporate and Private Events
Our versatile spaces and sophisticated menus (customisable upon request) give corporate and private events an exclusive feel.
details