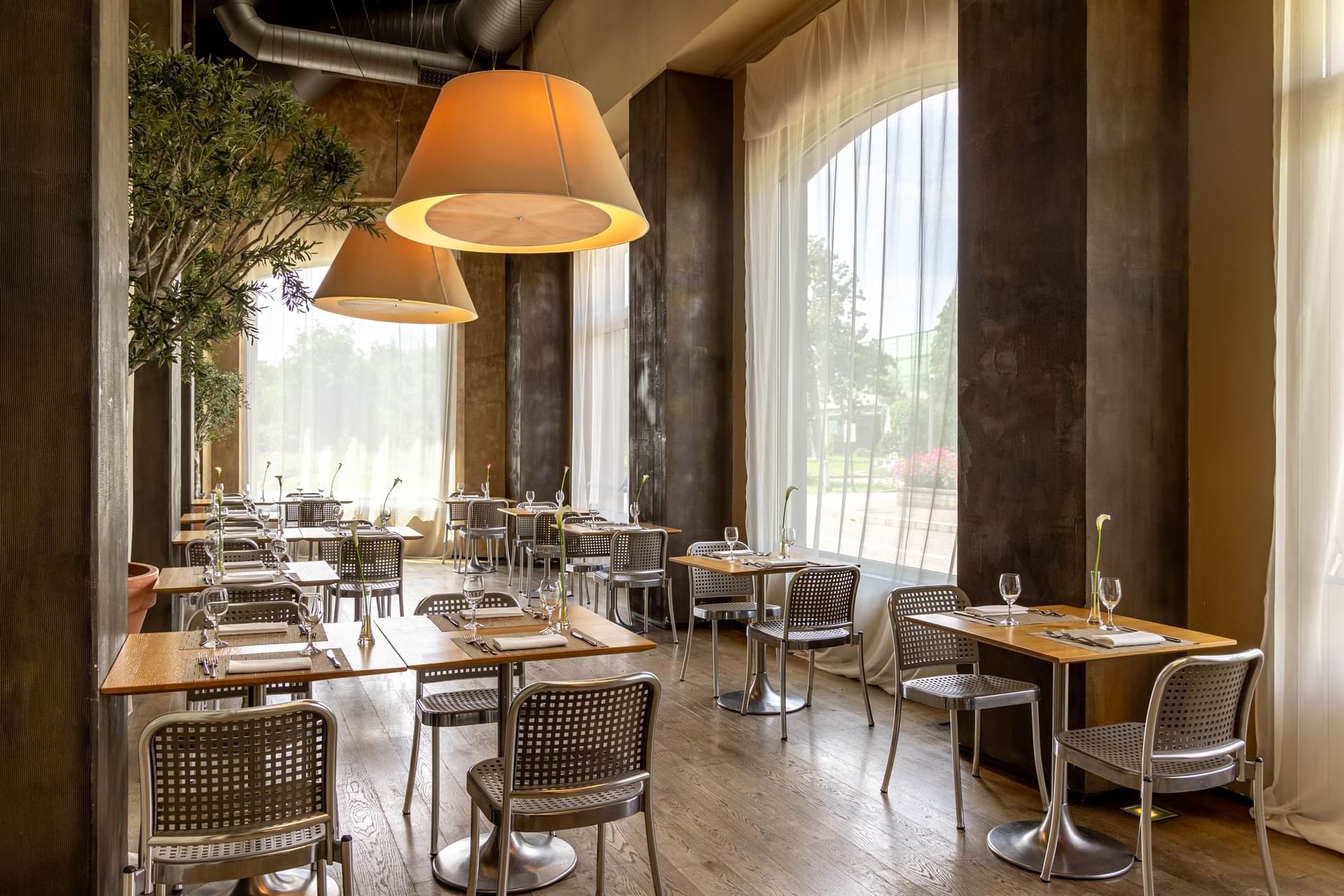 To book your table and for more information, please contact us:
Restaurant & Lounge Bar
A taste experience to be enjoyed at any time of day.
In an elegant and refined setting, the Cosmo Grill features a gastronomic offering inspired by Milanese tradition.
It is also open to outside diners each evening with an à la carte menu, as well as at lunchtime for corporate and private events.
The Lounge Bar is available to guests at all times of the day, from mid-morning coffee to afternoon tea, from pre-lunch aperitifs to happy hour. It is a cosy and modern environment that offers a quiet atmosphere for business meetings or pleasant moments of relaxation.
Corporate and Private Events
Cosmo Hotel Palace is the perfect venue for events and ceremonies both corporate and private: a dedicated team respond to guests' needs, organising events in an elegant and refined setting with tailor-made services, all on the doorstep of Milan.
details