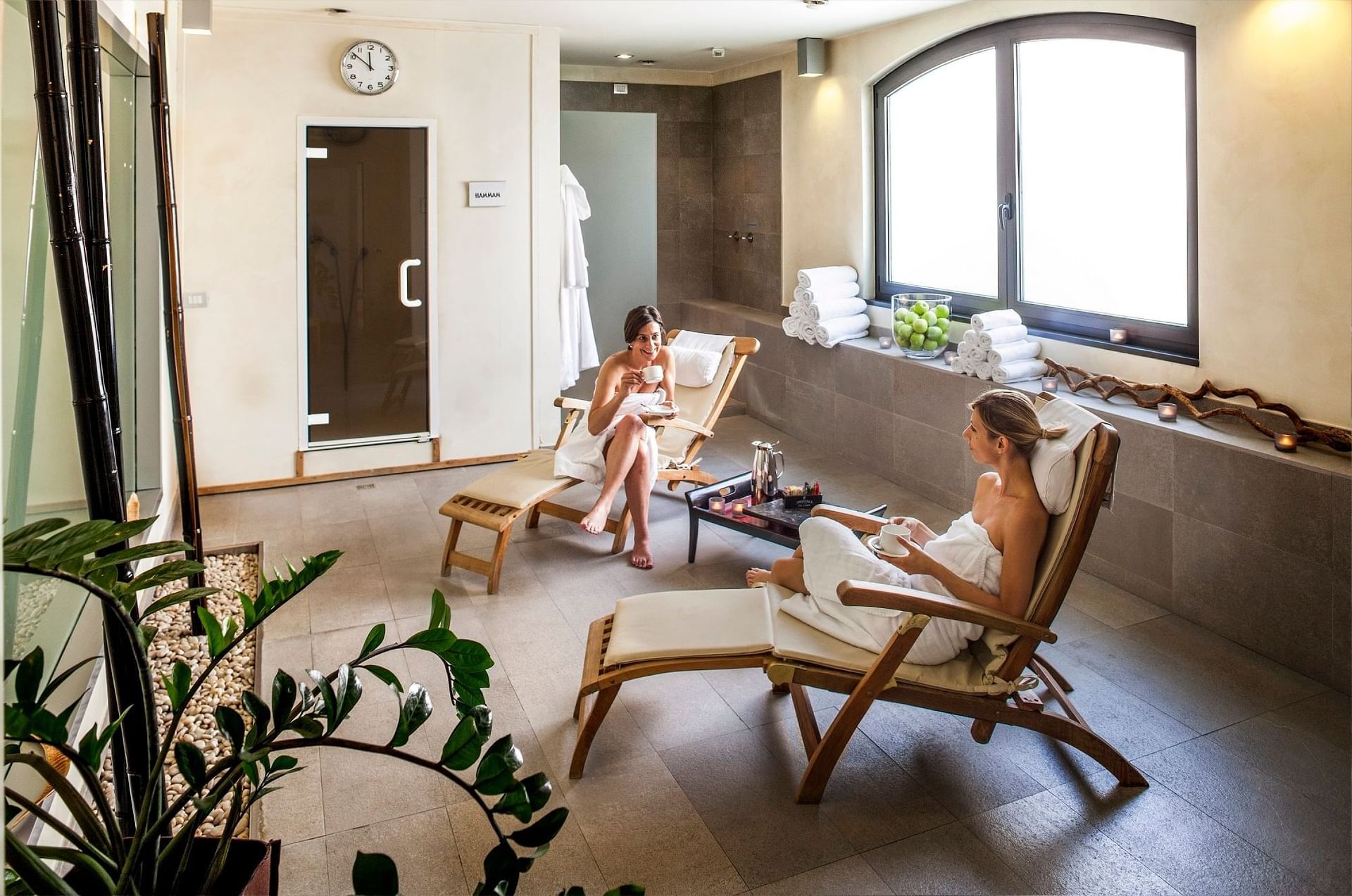 For more information, please contact us:
WELLNESS & FITNESS CENTRE
BALANCE AND HARMONY TO RELAX BODY AND MIND.
The sixth floor of the hotel is equipped with a modern exercise room and a relaxation oasis with a sauna and steam bath to stimulate and engage all the senses.
For daily exercise, guests have at their disposal two treadmills with 14 interactive workout programmes, as well as exercise bikes and chest press, pulldown, and leg extension machines.
OPENING HOURS:
The Wellness Centre and Fitness Area are open daily from 7.00 to 22.00.